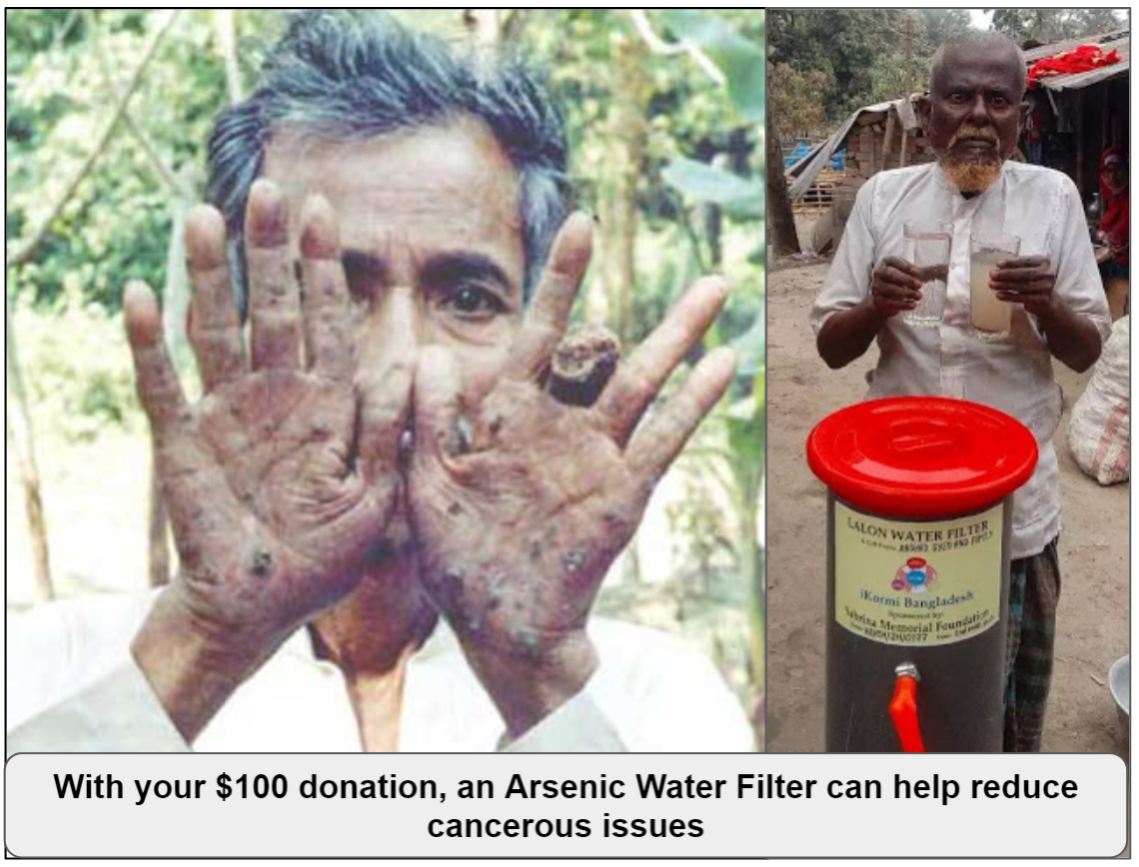 Donation Goal For This Project is
$10,000
Donate

Currently, nearly 75 million people are at risk of arsenic poisoning in impecunious regions of Bangladesh. Cancer is amongst the largest health risks that result from arsenic poisoning. Deaths from bladder cancer have been reported as a consequence of arsenic poisoning. In fact, in Bangladesh, a country with nearly 160 million people, 1 in 5 deaths are caused by unsanitary drinking water. A majority of these people are poverty-stricken and clean water is a luxury for them.
By donating $100 for an arsenic water filter, you can help up to 20 people gain access to safe drinking water. This water filter was originally researched and designed by iKormi, and is manufactured using local labor and materials.

Unlike commercial filters, this water filter can last up to 30 years without requiring any sort of cartridge replacements. 
Thus, this is an ideal water filter for the impoverished, who cannot afford to replace filter cartridges on a regular basis.  
The name of the donor (or a name of the donor's choice) will be attached to each filter. Our volunteers will send a picture of each filter to its corresponding donors via email to demonstrate that the money is being put to good use.