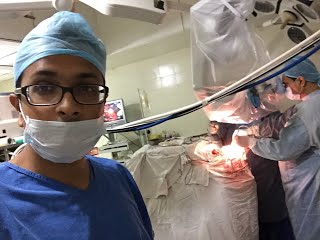 Donation Goal For This Project is
$5,000
Donate
iKormi raises funds for financial and medical support for critical life-threatening surgeries and medicine to provide to ill patients. Currently, a $10k fund needed while a few serious patients are waiting to receive this money.
A significant number of people in Bangladesh, especially in rural areas are sick with a variety of common treatable diseases such as diabetes, hypertension, tuberculosis, malaria and dengue fever. However, the vast majority of these people never see a doctor because they simply couldn't afford to take time off from work to travel for treatment. These people with medical emergencies that could be treated and kept under control with medication often die because of the lack of medical access. Thus, this branch of iKormi is dedicated to getting the proper funding needed to help these patients, especially those that need immediate medical care.
Currently, there are 5 patients known to us that are in need of immediate medical help and in critical condition. 
 
please also read
https://www.dhakatribune.com/opinion/op-ed/2016/04/16/health-care-crisis/